Our custom labels are created to the highest standard. Labels usually dispense information such as a name, details of use, warnings, product information or just a logo. We manufacture waterproof, self-adhesive, rigid & mark resistant labels with specialist materials & finishes available upon request. We have the means to satisfy any size order, from bespoke one-off labels to thousands. Please get in touch to receive a quote.
Self-adhesive vinyl labels can be printed in single or full colour. Our labels are designed to last years whether they are applied internally or externally.
Rigid labels are most commonly produced from PVC, ABS or polycarbonate. They are ideal as a robust option for permanent fixing where self-adhesive labels are not suitable.
The most durable option for labelling, metal labels are designed for harsher environments. Aluminium and stainless steel are the most common materials used for these labels.
Resin-domed labels enhance your labels with the application of a lens to the surface. A unique type of label which adds a different dimension to your labels. This will make your labels stand out.
If you require large quantities of labels, we shall be able to provide your labels on rolls rather than sheets. This method is also ideal for labels where sequential numbering is required.
Printed in reverse to protect the ink, these labels are extremely durable. They are designed to withstand scuffing, meaning your labels stay looking newer for longer.
These labels have a bright and eye-catching look. Digital print allows your labels to feature images in high definition. Full colour labels allow you to incorporate any design you require. Made to order, labels can be any size and shape you require.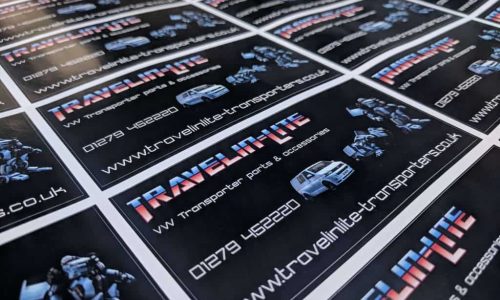 These labels allow your plant and tool equipment to be identified as yours, as well as increasing brand awareness. Choose a durable finish like mark resist labels to make sure these labels look new even in harsher environments.
Printed graphic overlays have a durable and professional finish. A variety of materials can be used including mark resist or polycarbonate.
This type of label is ideal for interchangeable displays. Window clings adhere to windows through static rather than self-adhesive, meaning no residue is left behind when they are removed. Self cling labels can be applied to a number of surfaces.
Windows are a blank canvas, take advantage of this space with window labels. Portray your brands image or advertise current sales through creatively designed window labels.
Contra Vision One-Way Graphics
Contra vision allows you to control the visibility through the window from different sides. This vinyl type blocks the visibility through a window on one side, yet still allows visibility from the other side.
We manufacture custom signs & labels, to receive a quote or for more information please get in contact.