Window graphics can transform the look of your business front. There are a number of different options available with different transparency levels, from opaque vinyl to one-way contra vision. This allows you to control the visibility through your windows. Please get in contact to discuss your requirements further.
Transform your business front with bespoke full colour printed graphics. Whether you are after full window graphics or smaller cad cut vinyl graphics we will be able to assist you in bringing your ideas to life.
Used to block out windows, privacy film still allows light to pass through. It can also be used creatively to transform your window areas.
An alternative to self-adhesive vinyl, window cling does not leave a residue when removed and is able to be re-positioned around your windows.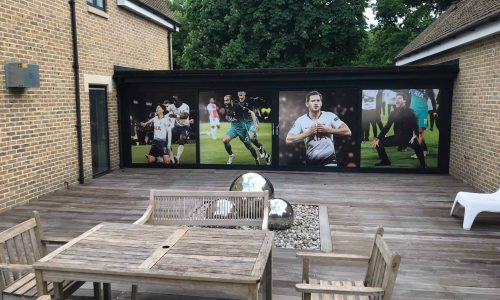 Contravision One-Way Window Graphics
Contra vision allows you to control the visibility through the window from different sides. This vinyl type blocks the visibility through a window on one side, yet still allows visibility from the other side.
We manufacture custom signs & labels, to receive a quote or for more information please get in contact.