Design
Depending on the design that you are after, we shall be able to create something which looks incredible on your empty wall space.
Materials
A number of materials can be utilised for interior signage, the most popular being acrylic or Foamex.
Sizes
Depending on the area you have available, we shall be able to create a design which works in your space.
Bespoke
If you have a unique idea which you would like to bring to life, please contact us. We will be more than happy to discuss your requirements.
Modernise your office and fill empty wall space with cut acrylic graphics.
Graphics printed directly onto acrylic create a high-end look. We are able to print any design onto acrylic which allows you to design the look you
would like to create.
A lightweight, versatile material which can be printed in Full Colour and cut to shape to create eye-catching graphics.
Whether you are looking for an alternative graphic or perhaps you operate within a particular area, acrylic printed maps are a great, effective interior signage solution.
An older type of signage which is still an extremely valuable signage solution today; it is often vital to for directing customers and employees around larger buildings.
Flat Acrylic
Stand Off Acrylic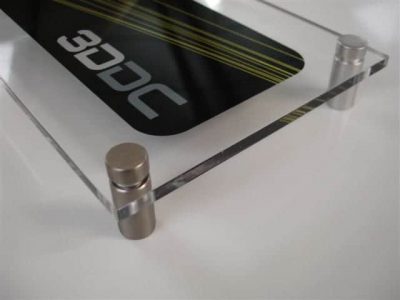 Clear Acrylic
Polished Steel
Foamex
We produce bespoke signage, for further information contact us.